Changing The Shape Of Society With Connected Car
CONNECTED CARS APP DEVELOPMENT SERVICES
The developing prevalence of connected cars is driving development in an aggressive automotive industry. As car manufacturers hope to grow new and creative thoughts, Connected Cars Apps are at the bleeding edge of progress in the automotive part. Connected cars and vehicle engineering is one of the real strength of ABTech Solutions. We are Leading Connected Cars App Development Company with well-gifted team of app Developers and tech specialists. We have conceived the best transportation IoT arrangement that can follow cars progressively, control lighting, is versatile and can keep up a large number of vehicles at the same time. We trust in making masterprice IoT solutions that let you increase control in your business. Exploit a intelligent system that avoids abundance speed, impact, confusion and improves transport.
Smart Cars Augmented App Development Solutions for Automotive Industry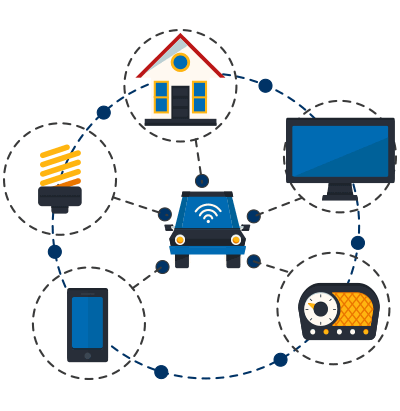 Why Choose Us As Your Connected Cars App Development Company?
We help the world's driving organizations and brands drive development and achieve key destinations through the successful deployment of Connected Car applications. Our innovation specialists will work with you to build up a long haul guide for connected car tech inside your association. Our Automotive or Connected Cars app advisors and developers will give your business the specialized and key aptitude you require. These systems will define clear targets and convey real outcomes for automotive sector.