Truly Innovative Location Technology
INDOOR TRACKING DEVELOPMENT SERVICES
A positioning and indoor tracking solution or system encourages you to get the correct asset to the ideal spot at the perfect time – all completely obvious from your office. Indoor Bluetooth reference points joined with GPS empower the real-time tracking, reporting and recording of every individual's location and status.
We have built up an Indoor Tracking Solution dependent on the various difficulties present at these facilities on regularly, for example,
Dificulty to find residents inside the facility
Residents missing their meal schedules
Residents with mobility limitations trying to go downstairs
Benefits of Indoor Tracking Solution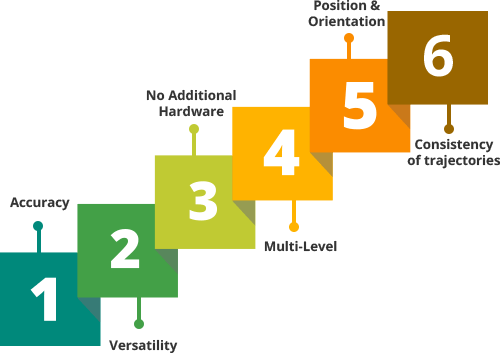 Why Choose Us as Your Indoor Tracking Solutions Company?
ABTech Solutions offers indoor tracking solution and indoor positioning systems for different businesses. Since GPS isn't accessible indoors, we use Bluetooth signals for indoor positioning or set up the indoor positioning systems with Wi-Fi. Besides, we understand high-accuracy solutions dependent on Ultra-wideband (UWB). Famous organizations utilize our indoor tracking solutions and services, just as our analytics solutions. Inside a territory, we can find anyplace – indoors as well as outside. Become more acquainted with us!
Adaptable engagement model
Highly skilled developers
Complete IT service provider
Timely project delivery
Round-the-clock support and maintancer
8+ years of experience
Competitive pricing