We Connect Your Assets To The Internet
REMOTE ASSET MONITORING SOLUTIONS
Our Remote Asset Monitoring Solutions is powerful answer for monitoring, the board and controlling the remote key assets of any business anyplace on the planet. It decreases personal time and human impedance and expands the general execution of the benefits. It is an End to End solutions for Asset Monitoring and Management. It is Comprehensive offering to upgrade business activities with better choices. This Remote Asset Monitoring Solution enables access to continuous data permitting to roll out any improvements required for the better execution of the assets.
Benefits of Remote Asset Monitoring System
With our topnotch quality remote asset tracking and monitoring solutions, the clients can have their monitoring framework set up and run cost-effectively.
Manage your sites remotely
Reduce logitics & operational costs
Data anywhere, anytime
Reduce Theft
Architecture of Remote Asset Monitoring Solutions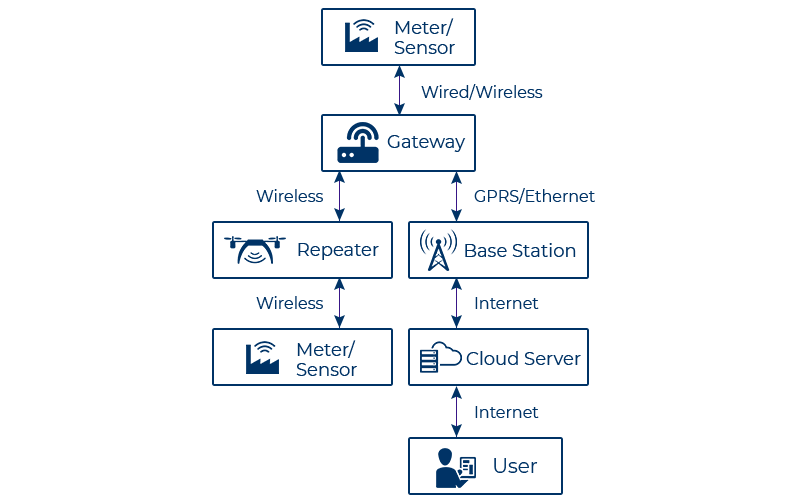 Why Choose Us As Your Remote Asset Monitoring Solutions Provider?
ABTech Solutions is IoT based solution for remote status and execution monitoring of every one of your Assets anyplace over the globe. The arrangement being cloud-based, it is adaptable to deal with any number of gear as you continue selling. At ABTech Solutions, our remote asset monitoring solution enables our customers to track key parameters cost-successfully identified with the security or execution of their advantages. Our remote asset monitoring solution additionally enables our customers to decrease labor prerequisites, and advance the advantage's condition-based monitoring, where they may be. Our solutions on remote asset monitoring are another expansion to machine-to-machine space. The principle reason that the organizations go to remote asset monitoring services can be connected for the most part to a longing to reduce operational costs. Diminishing the operational costs is significant to the accomplishment of business in an exceptionally focused industry.